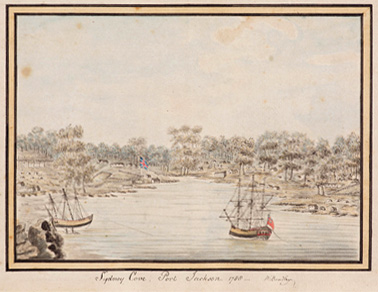 Alison
has sent me the details for an interesting lecture Morling College is hosting in August. The
second annual John Saunders Lecture will feature Melbourne evangelical Peter Adams (Principal of Ridley College) touching on the subject "Australia – whose land?"
7.00 pm Monday 10th August
Morling College Chapel. 120 Herring Rd, Macquarie Park 2113
Admission free (an offering will be taken to support training of Indigenous Christian leaders).
Alison and I are keen to go. Anyone else? We've been reading the recently released '
The Colony - A History of Early Australia
' by Grace Karskens. According to it's dust cover: he Colony is a unique portrait of Sydney from pre-contact Aboriginal times to the end of convict transports in 1840. From the coast across the Cumberland Plain to the rivers at the foot of the Blue Mountains, Grace Karskens presents a groundbreaking reinterpretation of the early history of Sydney. It is a richly textured approach that draws on social history, traditional political history, environmental concerns, Aboriginal history and archaeology."
It has got us wondering -
Nat Swann too incidentally
- Why don't we
acknowledge country
in Christian circles? Should we acknowledge country at things like synod or at a KCC conference? I'd love to hear your thoughts.